The European universities championship in Beach Volleyball ended in an unexpected manner. The same as Friday's stage at the Tour de France a severe storm hit the Slovene Coastal region and forced the organizers to prematurely finish the final in male competition. After  almost 3 hour wait at last the EUSA officials decided to split the gold among both Austrian finalists teams.
 96 volleyball players and from 24 European performed exactly like it was written in the timetable for all the week in spite of extreme heat conditions. But everything went wrong right at the last minutes of the last match of the EUC – the male final for the gold medals.
After five days extremely severe heat a thunderstorm descended from the Italian Alps and the wind increased from 0 to approximately 80 km/ph within 20 seconds. The organizers of the championship were monitoring the developments of the meteorological picture for all afternoon and were ready for the worst scanario.  An official warning was issued from the Slovenian meteorological Agency around 19.00, when it was already too late to change the timetable for the last 2 matches. At 21.20, when the second set of the male final was played, the storm hit and the match (in which the highest level of performance of all the tournament was enjoyed by the spectators) was suspended.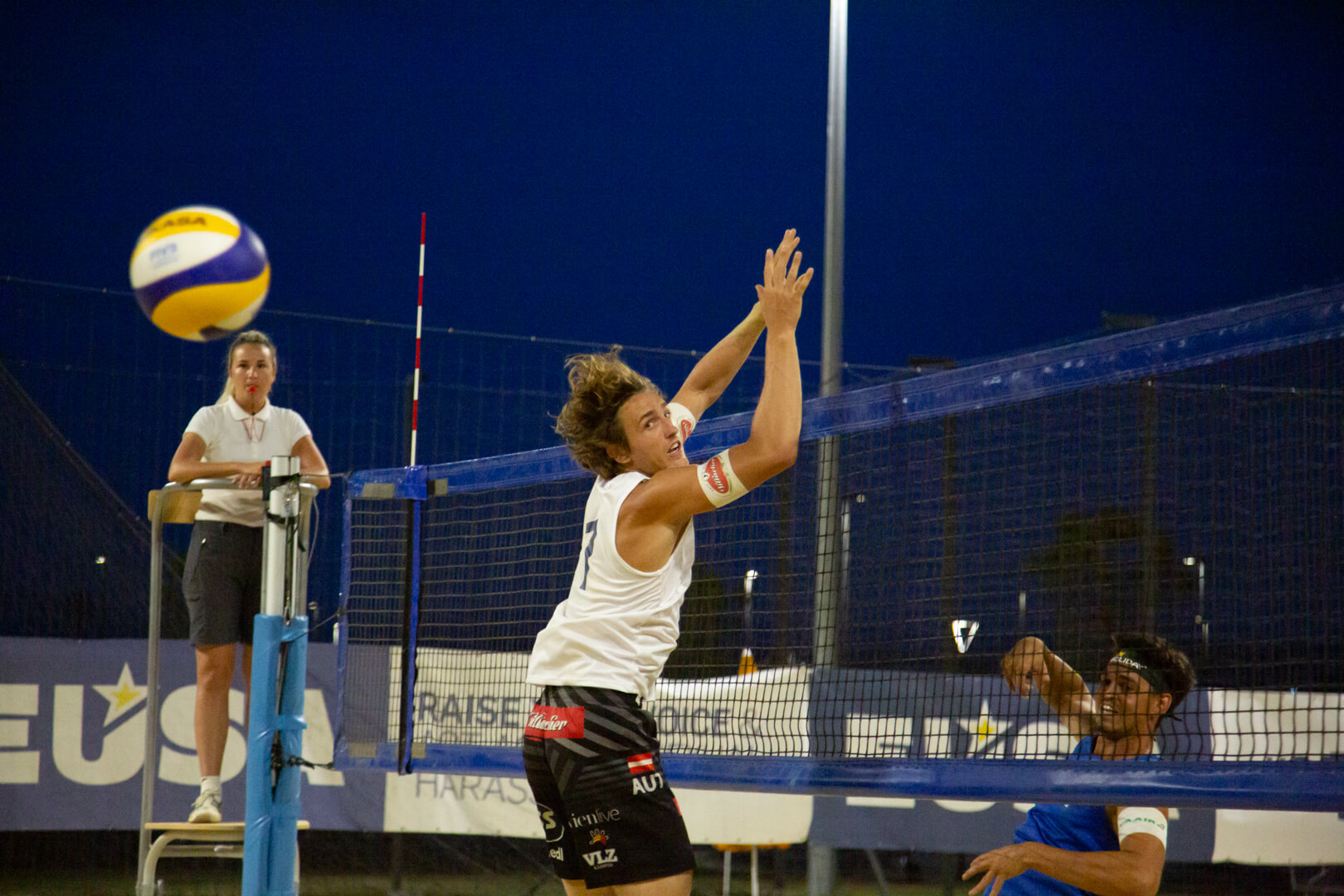 Then everybody waited, hoping that that weather will improve. In vain. The final decision, that  the contest could not start was announced close to midnight, but at least the best possible solution was taken for the players. The first place was divided among both Austrian couples – Peter Eglseer and Florian Schnetzer (University of Linz) and Felix Friedl and Maximilian Trummer (University of Graz).
»This was my last match in the students competitions, but unfortunately, it did not end in the way we thought it will. Of course I'm very happy because of the gold medal and I would like to thank everyone who has been working hard in this heat to enable us to play our matches at this European Universities Championship. You were great," said Florian Schnetzer at the medals ceremony.
In the final for the third place, Patrikas Stankevicius and Audrius Knasas (Lithuanian Sports University) beat Alexander Poznański and Kamil Radzikowski (Poznan University of Life Sciences) with 21:18 and 21:14.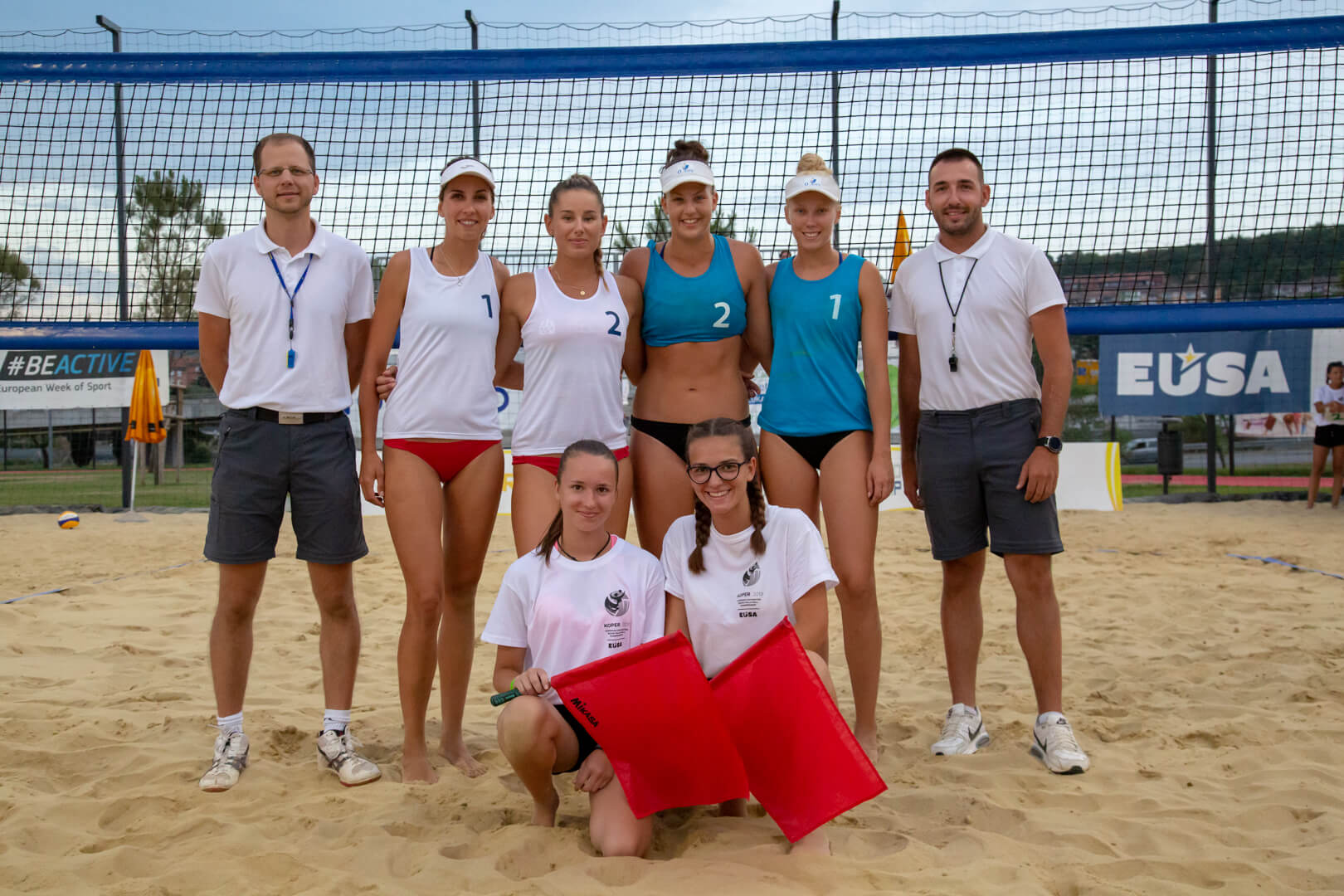 As for the female part of the EUC the extremely tense match for the first place was won by Eva Pfeffer and Franziska Friedl (Wienna University), who beat Izabela BŁasiak and Paula SŁonecko (University of Warsaw) with the result of 2:1 (18:21, 21:12, 15:11).
In the women's match for the third place, the Lithuanian-Ukrainian pair Vytene Vitkauskaite Oksana Rusnachenko (Vytautas Magnus University) were better than the Turkish couple Aleyne Vence-Selin Yurtsever (Balikesir University) with 2:0 (21:15, 21:11).